The Character Building Positivity Program!
Excerpts from the book The Be Attitudes by BeBe
providing a wardrobe of 365 attitudes (positive adjectives) with which to define (clothe) your mind.
The Law of Attraction reveals the power you have to create your world.
Its one of the Secrets for creating the world you seek.
There is also the Law of Gratitude; because that which you appreciate multiplies.
The Law of Free Will allows you to claim yourself to be healthy, wealthy, wise,
happy, fabulous, phenomenal, extraordinary, amazing, versatile, proficient.
Ascribe yourself to be magnificent, wonderful, remarkable, spectacular,
unbelievable, brilliant, and guess what??? That's what you become!
As they say in The Secret, "We all work with one infinite power.
We all guide ourselves by the same law.
That one law is the Law of Attraction.
That which you think about - you attract into your life.
The law of attraction is always working.
You can never escape it.
You're attracting everything that comes into your life.
When you understand this law - you understand The Secret -
and you can now dictate what you choose to come into your life.
We become what we think about!"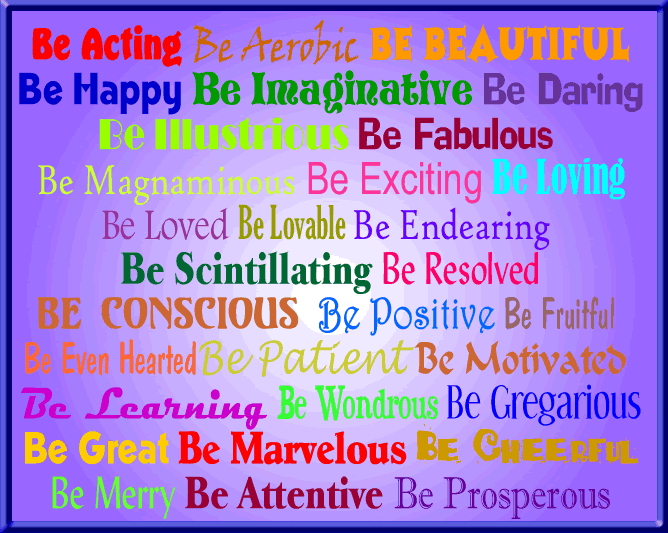 NOW Presenting...