There are only 300 (approx.) copies
left of the Second Edition!
This 1998 Edition includes 320 vibrant attitudes
with which, to clothe your mind-set, your outlook.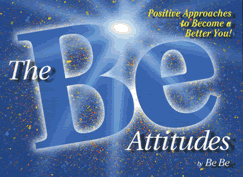 Order here today!
$5.95 Each
Click the following to purchase using PayPal
Its quick, easy, and safe!
Purchase includes Shipping and Handling of $2.95 each
unless you buy two copies, then its $2.95 for two copies.
To purchase only one Click button
To Purchase Two Copies Click Next button
Or if you prefer Snail Mail Click HERE